Prospective Transfer Students (students interested in applying to Cal Poly)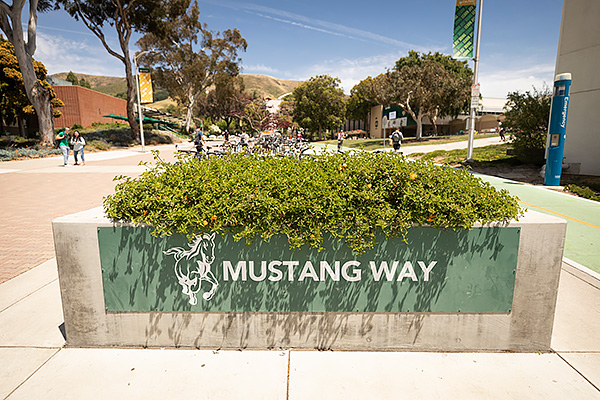 If you have taken any college-level classes since the summer beyond your high school graduation, you are considered a transfer student. Applicants applying as a transfer student should be a college junior with 60 or more transferable semester units or 90 quarter units by the time of transfer. Cal Poly only accepts transfer applications in fall for the following fall quarter. 
Admissions
The Cal Poly Admissions Office provides all the information needed to apply to Cal Poly - the Transfer Center is not involved in the admissions process. Admissions works with students from when they apply until they come to campus for summer orientation. All your questions should be directed to admissions@calpoly.edu during this timeframe.
Please note that Cal Poly is unable to provide one-on-one transfer advising or transcript evaluation for students who are considering applying to Cal Poly. 
Helpful sites to check out are:
Selection Criteria - Prospective transfer students considering applying to Cal Poly should use the Cal Poly transfer selection criteria for guidance on which college courses to take to be competitive for the major they apply.

Major Specific Criteria 

If a course on Cal Poly's transfer selection criteria for your major is unavailable at your local community college, you can search for articulating online college course options at other California college via https://cvc.edu/

Transfer Credit Evaluations

Official transcripts are required for Cal Poly to matriculate courses you have taken to determine which one's you will be given credit for - as noted above, we cannot provide that before then. 
https://assist.org/ - is an articulation tool for those transferring from a California Community College

We encourage you to talk with a transfer or academic advisor at your community college about the transfer process and utilize the Cal Poly transfer selection criteria for course planning because the assist tool can be hard to navigate.
Financial Aid
International Transfer Students
Check out the International Students and Scholars site for information about coming to Cal Poly as an F-1 student. You can also reach out directly to inlservices@calpoly.edu with questions.

 
Another important site to check out is - International Transfer Admissions Information.
Examples of Learn by Doing   
Alyson Liang - a transfer architecture student who helped create designs to rebuild the town of Paradise after the Camp Fire.
Madison Fleming - implemented insulated solar-electric cook stoves with 3 peers.
Sergio Dimas - found his community in Cal Poly's rose float and was president his senior year.
Recently accepted to Cal Poly?
Recently accepted transfer students outlines next steps and check out resources to help you make your decision. 
Related Content