Transfer Academic Coaches
Come connect with a current transfer student who wants to support transfer students to be academically and personally successful. Meetings are free! The transfer coaching role is a partnership between the Transfer Center and the Office of Writing and Learning Initiatives.
Transfer student coaches offer 1:1 support on topics including but not limited to:
Study tips
Time management
Mapping out/scheduling your course assignments for the quarter
Connecting with faculty
Navigating group projects
Balancing out your quarter
Referrals to other campus resources to support your success at Cal Poly, and more
Meet with a Transfer Coach!
Appointments are in-person or on zoom
If these times do not work, email transfer@calpoly.edu and we will find a time we can meet with you.
'Creating a More Welcoming Campus.' Cal Poly Transfers Help Fellow Students Adjust - Check out this great article about our awesome coaching program!
---
Get to Know Our Coaches
Erik Valdez
(he/him)
academic Coach, Transfer Center
Erik is a transfer academic coach at the Transfer Center. He is studying Aerospace Engineering and transferred from Shasta College in beautiful Redding, CA. Erik wishes to pass on the knowledge of campus resources onto future transfer students so they can have a welcoming experience here at Cal Poly. Erik is also part of several on campus organizations such as CORE and EPIC as well as different clubs such as SHPE (Society for Hispanic Professional Engineers). 
As a NorCal native, Erik loves everything involving the outdoors ranging from hiking, camping, and even cliff-jumping! Getting to know people on a personal level is something he strives for, so he is excited to share his experiences and develop genuine connections with everyone who passes by the Transfer Center.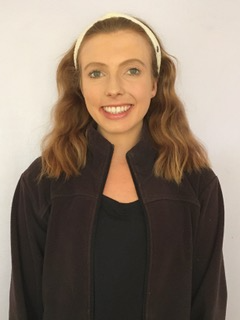 Aubrey Scheibel
(she/her)
academic Coach, Transfer Center
Aubrey is a transfer academic coach at the Transfer Center.  She is studying Biomedical Engineering and transferred from Ohlone College in Fremont, CA. She hopes that she will be able to help new transfer students navigate the wide range of resources Cal Poly has to offer. Aubrey is involved in engineering-based clubs such as Medical Design Club (MDC) and Society of Women Engineers (SWE) but also enjoys partaking in club sports such as CPDC and the CP Triathlon team. 
As this will be her first year completely in-person at Cal Poly, she looks forward to scoping out on-campus study spots and meeting lots of new people. Aubrey's overall goal is to both assist as well as learn alongside fellow transfer students. 
Jorge Coronel
(he/him)
academic Coach, Transfer Center
Jorge is a transfer academic coach and is a fifth-year, Agricultural Business student with a minor in Economics. He was born and raised in Santa Maria, CA and transferred in from Allan Hancock College. Being born to a farmworker family, he grew up helping his parents in the strawberry fields as a strawberry harvester. His first-hand experience working as a strawberry harvester demonstrated to him the incredibly demanding workload and challenges that farmworkers face daily which ultimately influenced him to pursue higher education. Having come from a family of Mexican-Indigenous farm laborers, Jorge is passionate about pursuing graduate education in Agricultural Economics and dedicating his research towards farmworker welfare and ultimately becoming a professor of Agricultural Economics.
Aside from education, Jorge is passionate about music and enjoys drumming, learning about music production, and discovering new music. As a transfer academic coach, Jorge is dedicated to assisting students through the transfer process into Cal Poly and providing students a strong support system that will allow them to excel at Cal Poly.
Related Content