Contact Us
The Transfer Center is here to:
Support and connect students to resources (check out our transfer academic coaches).
Advocate and amplify transfer student voices through our Transfer Student Advisory Council, be sure to connect with us if you are interested in sharing your story. 

If you experience a bias incident, please fill out this form and/or connect with our staff and we will support you with resources, how to file a report, and more. For any bias incident you experience on campus you can also reach out directly to the Dean of Students for support. We are here for you and want to support you.
Read more about the Transfer Center's Mission, Vision, and Goals
Some questions you have be answered by other departments:
If you need assistance in connecting with one of the offices above you can reach out to us.
---
Transfer Center Contact Information
---
Meet Our Staff
        
Heather Domonoske
(she/her)
Coordinator, Transfer Center
Current students can schedule an appointment with Heather
Heather is the Coordinator of the Transfer Center. She is originally from Claremont, CA and studied Environmental-Sociology and Economics at Whitman College. She completed her M.A. in College Student Personnel at Bowling Green State University while working in leadership education, facilitating social justice programs, and mediating student conduct and conflict resolution at University of Michigan. She has been working for Outward Bound (in North Carolina, Florida, and Washington) as an instructor on backpacking, sea kayaking, canoeing, rock climbing, and whitewater canoeing courses since 2013.
She strives to support students in thriving in and outside the classroom at Cal Poly and is very excited to be a part of the Centers team. Heather is passionate about education, advocacy, accompliceship and social justice and believes that Cal Poly will not be the best educational experience it can be until all students feel seen, heard, and that they belong here. In addition to her passion for supporting the college experience, Heather enjoys getting outside, cooking, spending time (in person or on the phone) connecting with friends and family, and playing with her cat Tux (often featured in our centers instagram).
Liana Rivera-Cardera
(she/her)
Graduate Assistant, Transfer CENTER
Prospective students can schedule an appointment with Liana
Liana is the Graduate intern in the Transfer Center. She is originally from the Bay Area and studied Human Development with a concentration in Early Childhood Development. She is currently earning her M.S. in Higher Education Counseling and Student Affairs at Cal Poly. Along with working at the Transfer Center, Liana is a Career Advisor with Career Services and an Academic Probation coach with the Mustang Success Center at Cal Poly. She is also a Graduate Assistant for CSU Alliance for Diversity and Strengths of STEM Faculty Alliance for Graduate Education & the Professoriate – National Science Foundation assisting with research. 
Outside of academics, Liana is passionate about advocacy, education, first-generation students, transfer students and creating a sense of belonging. Liana wants to impact students' lives and assist them with being successful in their educational journey. Liana was a former foster youth, transfer student who enjoys being a mentor and learning about other's experiences. Liana's favorite things are: going to reggae concerts, San Francisco Giants games, spending time with her wife and family. She enjoys shopping, preferably purses, and going to Disneyland.
Allie Matz
(she/her)
Graduate Assistant, Transfer TRANSITIONS
Allie is a Graduate Intern for the Transfer Transitions Program - a partnership between the Transfer Center and the Office of Writing & Learning. She is originally from San Diego, CA and attended Palomar Community College where she received an A.A. in Philosophy before transferring to Cal Poly to pursue a B.A. in Philosophy and a minor in Psychology. She is currently enrolled in Cal Poly's Higher Education Counseling and Student Affairs graduate program. Allie has held positions as a First-Year Experience Peer Mentor at Palomar College, Resident Advising through Cal Poly's University Housing, and working for Cal Poly's Career Services as a Programming Assistant, which have allowed her to pursue her passion of working with and for students. 
As a previous transfer student, Allie strongly values inclusivity, advocacy, equity, and encouragement. She is dedicated to ensuring that students are listened to, valued, and provided with the tools needed to help them thrive at Cal Poly and post-grad. Allie hopes to create a greater sense of community, promote academic prosperity, and enhance the overall experience of transfer students. She believes transfer students are brilliant, valuable members of the Cal Poly community and she is thrilled to be a part of the Transfer Center Team. In addition to Allie's passion for working with students, she also enjoys painting, trying new foods, having riveting philosophical conversations, and adventuring whenever and wherever she can. 
Francisco Leon-Gomez
(he/him)
Student Assistant, Transfer Center
Francisco is a student assistant at the Transfer Center and he focuses on our Transfer Dialogues and prospective student outreach. He is an Aerospace Engineering major who transferred here in fall 2019 from Sacramento City College. He is originally from Davis, CA. He enjoys providing support for students to achieve their goals. Francisco is also the Transfer Representative for Cal Poly's SHPE (Society of Hispanic Professional Engineers). 
Outside of school, he likes to work on cars, go out with friends, wok on projects, spend time outdoors, and he study at Front Porch. His goal is to help transfer students feel at home at Cal Poly. 
Amir Zubaedi
(he/him)
Student Assistant, Transfer Center
Amir is a third-year student in the Orfalea College of Business who transferred to Cal Poly from Cuesta College. Originally from Colorado, he loves hiking, camping and snowboarding and enjoys just about every sport there is. He also values quality time with family, being with friends, and gaining new insights and experiences through traveling.
Amir enjoys developing thought out, comprehensive approaches to help others succeed with their objectives. Through his role as a student assistant, he hopes to help students be aware of the resources that are available to them, to be a helping hand to others, and to aid students in feeling empowered in their college journey.
Kaylee Benting
(she/her)
Student Assistant, Transfer Center
Kaylee is a student assistant at the Transfer Center focused on community building and planning exciting events. She is a third year student who transferred from Cuesta College and she is majoring in Mathematics with a Teaching Concentration. Kaylee is originally from Salinas, CA where she fostered her love for traveling, mentorship, and community involvement. She is currently involved in the Student California Teacher's Association as well as the Future Math Educators Club.
In her free time, Kaylee enjoys the outdoors such as hiking, camping, and going to the beach. Fun fact: she went skydiving in Hawaii for her 18th birthday! She also enjoys creative activities such as painting and knitting. She aims to foster a welcoming and encouraging environment at the Transfer Center and help all transfer students find their place at Cal Poly.
Erik Valdez
(he/him)
academic Coach, Transfer Center
Sign up for an academic coaching apt! 
Erik is a transfer academic coach at the Transfer Center. He is studying Aerospace Engineering and transferred from Shasta College in beautiful Redding, CA. Erik wishes to pass on the knowledge of campus resources onto future transfer students so they can have a welcoming experience here at Cal Poly. Erik is also part of several on campus organizations such as CORE and EPIC as well as different clubs such as SHPE (Society for Hispanic Professional Engineers). 
As a NorCal native, Erik loves everything involving the outdoors ranging from hiking, camping, and even cliff-jumping! Getting to know people on a personal level is something he strives for, so he is excited to share his experiences and develop genuine connections with everyone who passes by the Transfer Center.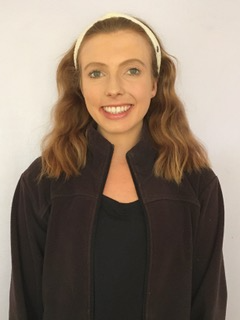 Aubrey Scheibel
(she/her)
academic Coach, Transfer Center
Sign up for an academic coaching apt! 
Aubrey is a transfer academic coach at the Transfer Center.  She is studying Biomedical Engineering and transferred from Ohlone College in Fremont, CA. She hopes that she will be able to help new transfer students navigate the wide range of resources Cal Poly has to offer. Aubrey is involved in engineering-based clubs such as Medical Design Club (MDC) and Society of Women Engineers (SWE) but also enjoys partaking in club sports such as CPDC and the CP Triathlon team. 
As this will be her first year completely in-person at Cal Poly, she looks forward to scoping out on-campus study spots and meeting lots of new people. Aubrey's overall goal is to both assist as well as learn alongside fellow transfer students. 
Jorge Coronel
(he/him)
academic Coach, Transfer Center
Sign up for an academic coaching apt! 
Jorge is a transfer academic coach and is a fifth-year, Agricultural Business student with a minor in Economics. He was born and raised in Santa Maria, CA and transferred in from Allan Hancock College. Being born to a farmworker family, he grew up helping his parents in the strawberry fields as a strawberry harvester. His first-hand experience working as a strawberry harvester demonstrated to him the incredibly demanding workload and challenges that farmworkers face daily which ultimately influenced him to pursue higher education. Having come from a family of Mexican-Indigenous farm laborers, Jorge is passionate about pursuing graduate education in Agricultural Economics and dedicating his research towards farmworker welfare and ultimately becoming a professor of Agricultural Economics.
Aside from education, Jorge is passionate about music and enjoys drumming, learning about music production, and discovering new music. As a transfer academic coach, Jorge is dedicated to assisting students through the transfer process into Cal Poly and providing students a strong support system that will allow them to excel at Cal Poly.
Ryann Swift
(she/her)
graphic Design Student Assistant, Transfer Center
Ryann is a student assistant and graphic designer at the Transfer Center. She is a Graphic Communications major, Design Reproduction Technology concentration, originally from snow-covered Wyoming. A passion of hers is effectively creating a visual that represents a mission, such as that of the Transfer Center, and impacts an audience. 
Outside of school, she loves to go to concerts, explore new scenery, ski or snowboard, and live in the moment with friends and family. You may find her hammocking at Pismo Beach, talking to GrC professors or ordering her millionth chai at Kreuzberg California. By working at the Transfer Center, she is hoping to showcase the wonderful environment this community has to offer.
Related Content