Transfer News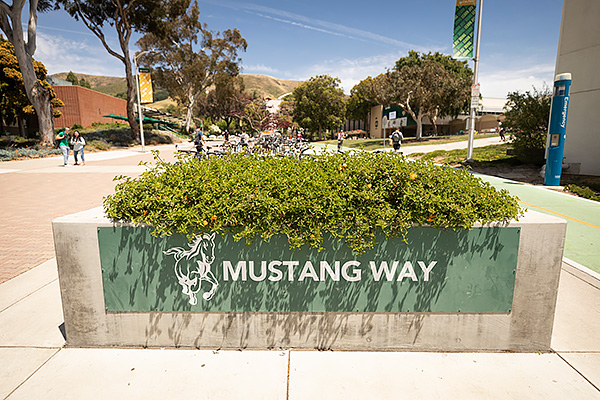 Transfer News, Publications & Highlights 
Read about our awesome transfer students, alumni, faculty and staff along with information on key events and initiatives happening within the Transfer Center. 
Transfer Campus News
'Creating a More Welcoming Campus.' Cal Poly Transfers Help Fellow Students Adjust - Learn about the transfer academic coaching program! A partnership between the Transfer Center and the Office of Writing & Learning. 
Deans' Firsthand Knowledge Helps Transfers Overcome Challenges - Read about our two current Deans of CSM and OCOB who were transfers.  
Transfer Students Learn by Doing
Alyson Liang - A transfer architecture student who helped create designs to rebuild the town of Paradise after the Camp Fire.
Mara Reyes and Manuel Cruz - Two transfers from Allan Hancock who played key roles in creating the Educators of Color club. 
Rafael "Nicho" Velazquez-Ramos - The College of Agriculture, Food and Environmental Science outstanding graduate in spring 2022 (also a transfer CP alum in spring 2021 with his BA in Agriculture Science). 
Sarah Scherzinger - A transfer student who was a member of the winning  Cal Poly concrete canoe team at American Society of Civil Engineers Concrete Canoe Competition at Louisiana Tech University on June 3-5 2022. 
Tae Kim - A computer engineering transfer student who serves as a biomedical equipment technician in the Army Reserve. 
Transfer Alumni Features
Jackie Duerr - A transfer double Cal Poly alumna who leads UCSD's Transfer Student Success Center shares about her story and advice for current transfers. 
John Madden - A Cal Poly football legend, famous football coach, legendary sports announcer and Cal Poly transfer students graduate. 
Related Content