Advice for Transfer Students
Navigating a new campus and culture can be challenging. We asked students, staff, faculty, and alumni to share advice they have for incoming and current Cal Poly transfers!
Alexis Alejandro
(he, him, his)
Aerospace engineering major, college of engineering
Alexis attended Santa Monica College and Cuesta College before transferring to Cal Poly. He has lived on campus, is a Cal Poly Scholar, and an active member of the Society for Hispanic Professional Engineers (SHPE). Alexis knows it can be hard to adjust to a new school and he wished he knew that there was a transfer community he would be able to be a part of! " I was nervous about meeting other people but hanging out at the transfer center helped me meet other transfer students like me." Alexis's biggest piece of key advice for transfers is to "Celebrate your victories, no matter how small and be kind to yourself. A bad grade on an exam may feel like the end of the world but you shouldn't beat yourself up because of it. Sometimes it's necessary to take a day off to rest and take care of your mental health before continuing with the quarter."
Email: aaleja01@calpoly.edu
Dr. Dean Wendt
(he, him, his)
Dean, BAiley College of Science and Mathematics
"I learn differently from many folks and can suffer from test anxiety. I needed time at a two-year college to develop my study skills, my confidence and my love of learning before continuing my growth at Cal Poly. It's taken me years to feel like I belong in academia, which may sound strange coming from the dean of a college, but I'm here as proof that you belong. You have incredible talents, and we at Cal Poly are fortunate to have you."
Sadie Strain
(she, her, hers)
BUSINESS ADMINISTRATION MAJOR WITH A CONCENTRATION IN MANAGEMENT AND HUMAN RESOURCES, Orfalea college of business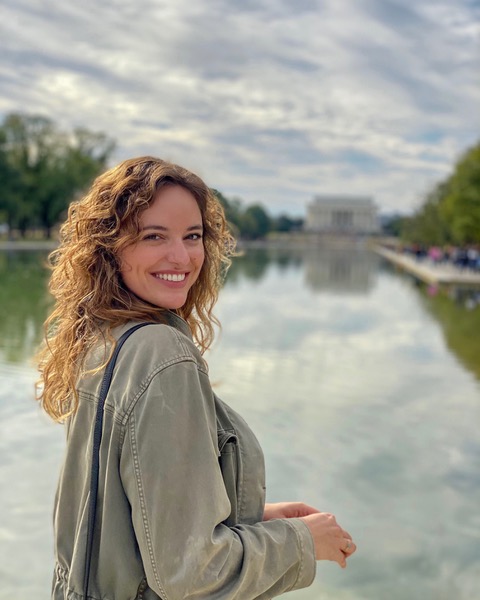 Before attending Cal Poly, Sadie attended Santa Clara University.
Sadie's advice for current transfers:
"Prioritize you and what is important to you in the time you have left at school. You never get time back, and your remaining time as a student athlete is precious. You won't remember every social event you attend, and the people around you typically do not put your best interest before their own. Your discipline will set you up for greater success. You have to prioritize yourself."

"Try to get involved with as many things as you can - meet new people, explore new interests. You will find your people if you put yourself out there - which can be very daunting, I know. Also, ask for help! Communicate your struggles and successes to build your team of advocates. They will assist you to the best of their ability."
Sadie's advice for recent transfer graduates:
"Use your network. Have coffee with mentors, ask for advice and career guidance. There is a wealth of knowledge with people who came before you."
Transfer Transition Tips from Cal Poly Transfers
Transfer Transition Advice from transfer faculty Dr. Wilson
Related Content