Transfer Events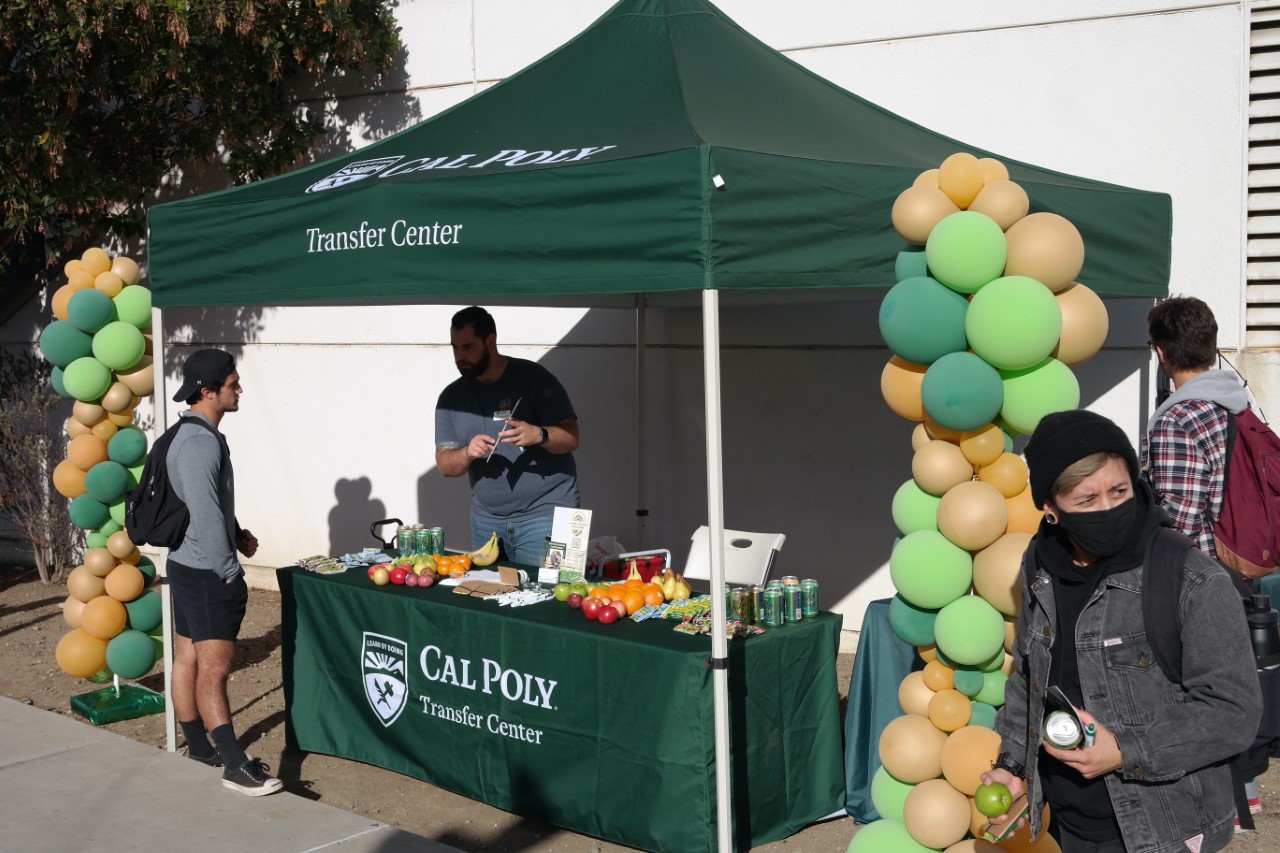 Transfer Center Events
Winter 2023 Events! - Academic support, community building and more
Week 1
Transfer Bowling Night - Winter Quarter Welcome Back

Wed. 1/11: 6 - 8pm, Mustang Lanes (1st floor of the University Union)
Week 2
Transfer Talk

Tues. 1/17: 4pm, Transfer Center (Bldg 52 RmE30)
Week 3
Get to Know Your Academic Support Resources

Mon. 1/23: 11am - 1pm, Kennedy Library
Week 4  
Transfer Talk

Tues. 1/31: 11am, Transfer Center (Bldg 52 RmE30)
Week 5
Your Experience Counts! Highlighting Your Transfer-able Skills   
Week 6 
Transfer Talk

Tues. 2/14: 4pm, Transfer Center (Bldg 52 RmE30)
Week 7
Picnic & Plants with ATS (Association of Transfer Students - Cal Poly's only transfer student club)

Wed. 2/22: 1:30 - 3:30pm, Leaning Pine Arboretum (by the Poly Plant shop - we will have staff meeting at the center walking groups up there too)
Week 8
Transfer Talk

Tues. 2/28: 11am, Transfer Center (Bldg 52 RmE30)
Week 9
Transfer Tie-Dye & Tacos with University Housing & Interhousing Council

Wed. 3/8: 5:30 - 7pm, Cerro Vista Community Center
Week 10 
TGIF Coffee, Donuts & Mug Decorating with Student Diversity & Belonging 

Fri. 3/17: 10am - Noon, La Casa (Bldg 52 RmE22)
Finals Week - Study Breaks
Mon (3/20), Tues (3/21) & Wed (3/22) 

Event times and titles coming mid-winter quarter
Annual Events
National Transfer Student Week
Join us in the 3d week of October to celebrate transfer students! This is a national event celebrated by campuses across the country.
Study Breaks
During finals week of fall, winter, and spring quarters we will have study breaks for transfer students!
Check out our events schedule above and our google calendar for more information!
Related Content