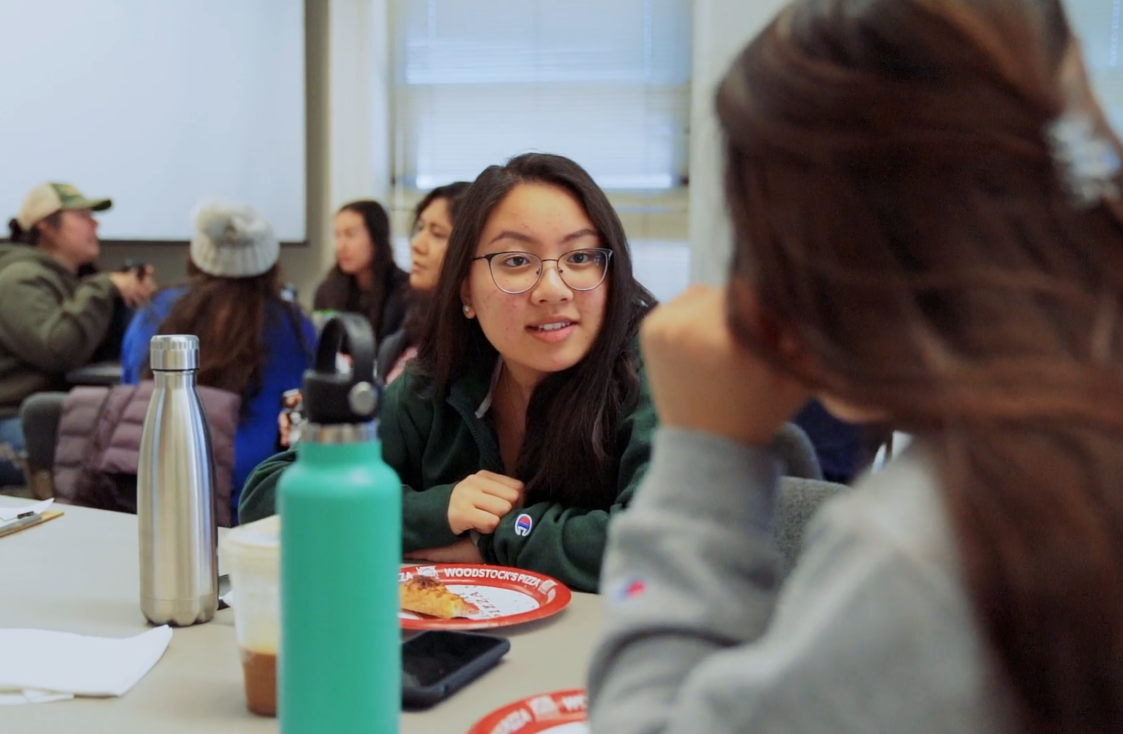 The Transfer Center is here to help you navigate personal, academic, and professional success while you are at Cal Poly.
Resources & Support for Transfer Academic Success 
"Cal Poly has so much to offer and being a transfer sometimes you don't know about everything that is offered, so don't be afraid to reach out, learn about, and utilize resources." - CP Transfer Alum who was on Transfer Student Advisory Council and an Association of Transfer Students board member
Academic Polices & Tools
Getting Involved on Campus
"Get involved and challenge yourself to make Cal Poly your new home. It is hard at the beginning to figure out where everything is because it takes time. But make the effort early on so you can feel more at home." — Current CP transfer student
Supports and Services
"Emergency Housing & Meal Voucher Programs - they saved my life :) I hope people take advantage of all the resources that are available to them". - CP Transfer Alum and former Transfer Center staff member
Additional Opportunities 
"Career services really helped me improve my resume and feel confident and prepared for when I enter my field after graduation." - Current CP Transfer Student
Joining Cal Poly
All prospective students, students working on their application, or students who have been admitted but have not accepted must direct their questions or concerns to Admissions. 

Admitted Student Information

Congratulations on being accepted to Cal Poly!

We are excited to have you joining our Mustang community.

Make sure you are completing your check-lists and staying up to date with next steps. Check out the accepted transfer students on the Cal Poly Admissions website but you will need to manage everything through your My Cal Poly Portal (the site you log into with your Cal Poly email to access financial aid, classes, etc.)

Cal Poly Admissions will refer to you as new transfers, messaging you may read for first year students is directed towards first time first year in college students.

Confused about being conditionally admitted? The Admissions Terms and Agreement for Transfer Students overviews what you need to do to be set to come to Cal Poly in the fall (like passing your spring classes, submitting your official transcripts and more). Watch admissions helpful YouTube video on this topic 

Cal Poly's Orientation is composed of 3 parts - SLO Days (August) and WOW (September) are require and Open House (Thursday - Sunday in April) is optional. 

Learn more about transfer SLO Days ›

Learn more about registering for classes ›

"WOW is an amazing experience, it opens up networking opportunities and builds lasting friendships, with people you might not meet otherwise." - Current CP Transfer Student

For international transfer students make sure to check out the International Center's orientation options and their great website that provides support for transitioning into Cal Poly as a new International Student

Registering for Fall Classes - Check out the full registration timeline and steps to registration!

Submit your final transcript no later than July 15th

You will need to submit final transcript(s) from all colleges/universities you have attended.

Some students may need to submit other documents and will be notified accordingly. Any official AP or IB exams transfer students wish to receive college credit for should also be submitted by this date.

Transfer credit processing (matriculation) will take some time, but you'll be notified when your credits have been evaluated - this process will be complete sometime in August before SLO Days. Learn more about transfer credit from the Office of the Registrar.

If courses you thought would matriculate do not, you will be able to work with an advisor to evaluate if you should fill out a course substitution form for additional review and possible credit at that time.

Cal Poly is unable to provide advising, consultation on courses to take, or discussion about course articulation for students until AFTER they have committed, submitted their final transcript(s) from all colleges/universities attended, and been matriculated by the Office for the Registrar.
Incoming transfer registration happens AFTER transfer SLO Days. Transfers register for their own classes (this is unlike freshman who get a block schedule). Seats are held in classes for transfer students.

Interested in joining Cal Poly Honors? Take time to learn about the honors program and if it is something you are interested in email - honors@calpoly.edu - and share with them why you think you would be a good fit for honors.
If you are seeking support, do not see a resource listed, or want more information? 
Related Content